POP CULTURE IS YOURS
THE BIRTH OF THE CAPSLAB LAB
Capslab is a lab of exclusive creations inspired by iconic pop culture figures.
Launched in 2018, Capslab is primarily known for its caps featuring iconic popular characters.
Its creators have developed a brand with a young, dynamic and innovative spirit, by offering quality products and constantly renewing the brand designs.
Capslab's designs appeal to pop culture fans and to those who like original and contemporary fashion accessories.
Capslab—with a hint of magic—offers a unique style, and pieces that evoke memories.
Capslab brings together pop culture fans and generations influenced by the characters they grew up with.
Capslab products are worn with a sense of pride, often by collectors as a sign of belonging to a community of fans.
It's the ultimate final touch to a stylish look!
CAPSLAB CAPS
Capslab launched into the fashion accessory market in 2018 with trucker caps featuring iconic pop culture characters from Dragon Ball, Disney, Looney Tunes, Marvel, etc. on an embroidered patch. They quickly won over fans of geek culture, manga, comic books and anime.
Capslab caps come in different colors and shapes: full or trucker (with mesh), they are adjustable with a snapback closure. For winter, there are also Capslab beanies!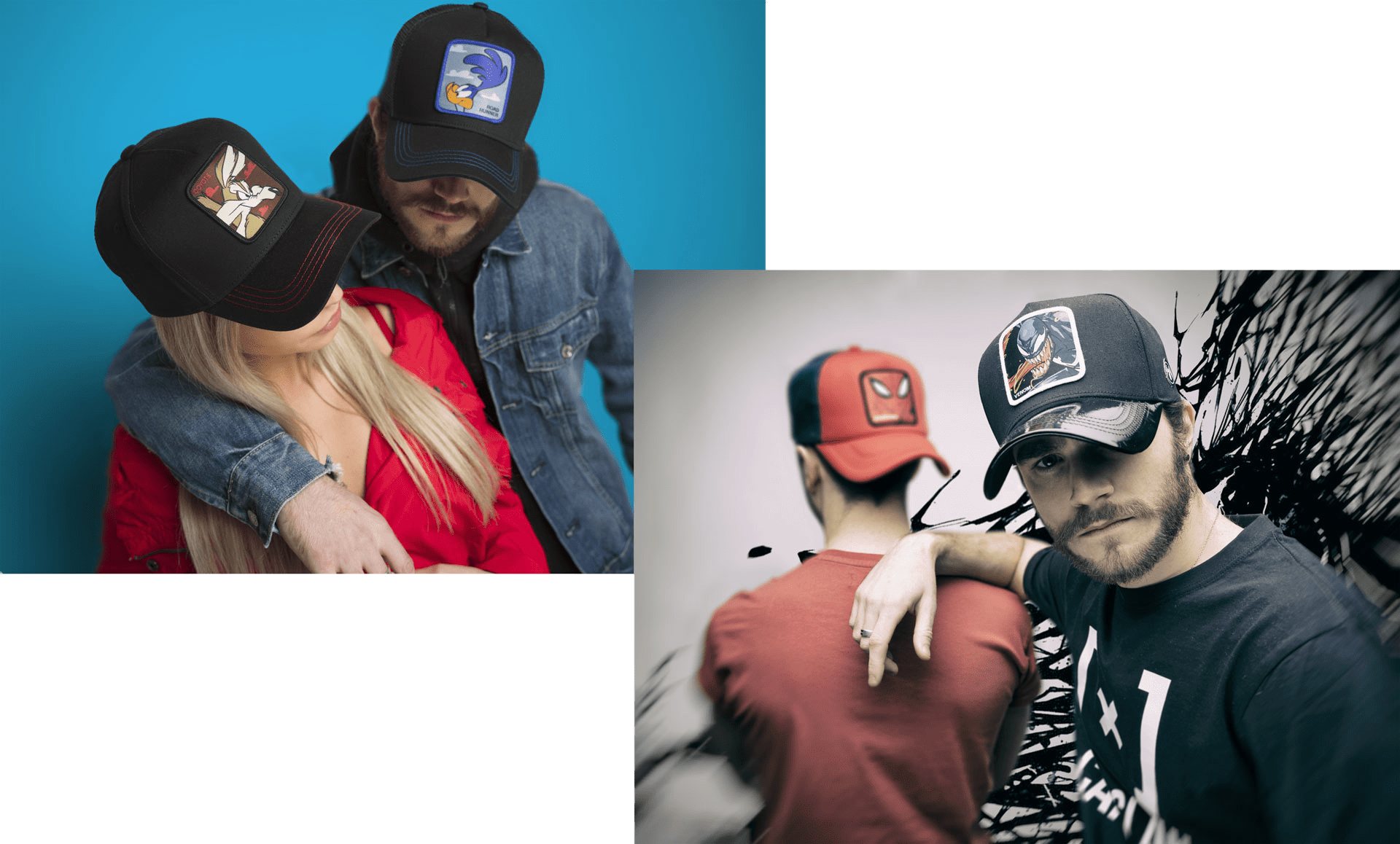 CAPSLAB TEXTILE COLLECTIONS
Capslab's product range is constantly growing with the addition of new textile pieces, always developed in collaboration with various licenses! T-shirts, hoodies, zipped hoodies: streetwear clothing appreciated for their comfort and their cool, trendy, casual style.
Capslab regularly introduces new exclusive designs inspired by different pop references for an assertive and uninhibited style.
THE COLLABS
Capslab designers combine current fashion trends with pop culture references to create comfortable, stylish clothing and accessories with a touch of originality.
Capslab works in collaboration with the creators of licenses (mainly from video games, manga, comics and anime) so that each universe is accurately represented. Since its launch, Goku and Vegeta (DBZ), Mickey Mouse (Disney), Captain America (Marvel) and even Donald Duck (Looney Tunes) have been part of the brand's development. .
Wearing Capslab is also a way to embody a popular character and all that it represents, to be part of a "community", of a generation shaped by the same cultural influences.
The Capslab signature is going that little bit further—the icing on the cake—by bringing a bit of originality and magic to a look.